In this article, we will learn how to generalize virtual machines in Azure.
Generalization is process of creating custom images on virtual machines.
The image will have all the software configuration of the virtual machine which is used to create the  image. Using this base image we can create new virtual machines which will have default software configuration as per the virtual machine image.
When we create an image of a virtual machine we cannot use the original virtual machine.We can only use the image to create new virtual machines.
Generalization is a destructive process.
The account creation will require you to provide your credit/debit card details for validation. The first month of the Azure Subscription is free and you will not be automatically charged unless you upgrade your account manually.
Once the account is created successfully, we can log into the Azure Portal using this link.
The home screen will display all recently used Azure resources.
Under Virtual machines, click add new VM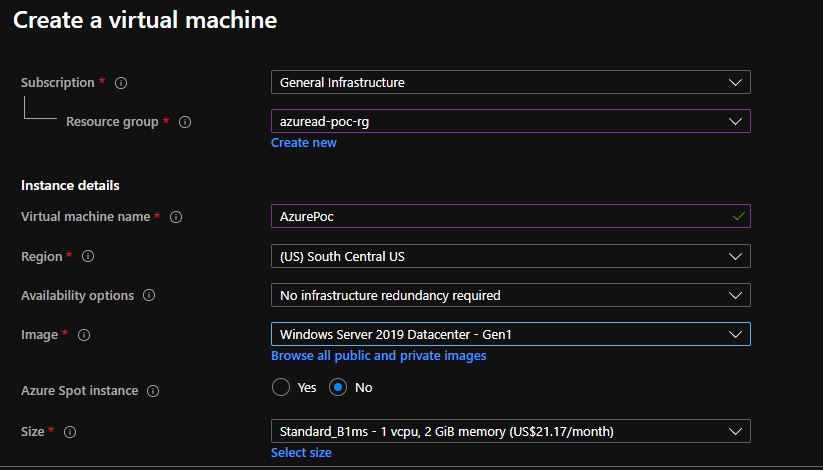 Resource Group is a logical grouping of resources.
Any Azure service is a resource.
The user can create a new resource group and select Windows service 2019 Image for our VM configuration.
Configure admin user and specify log on password.